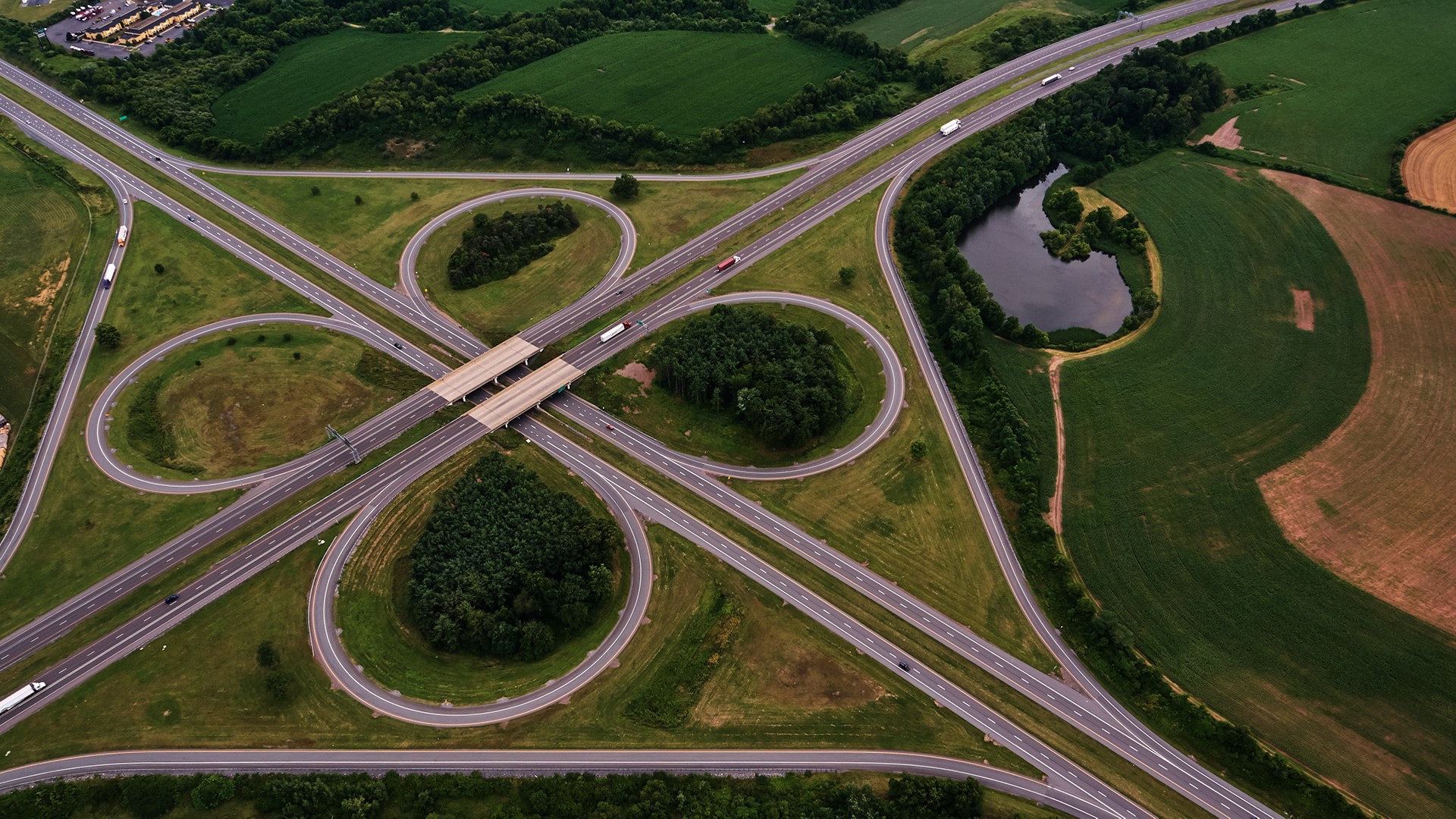 The Intersection: Where business meets the world
The junction of Interstate 80 and U.S. Route 15 in central Pennsylvania is called The Intersection. From this hub, businesses have same-day access to 60% of the population of North America and the major ports on the East Coast via road, rail and air. Delivery to the region is just as smooth, making it perfect for all kinds of industry and logistics.
Roads
Central Pennsylvania provides easy and affordable access to the major markets of America and the world beyond. From central PA, you can go anywhere and receive goods from everywhere. There is also a capacity-adding construction project underway which will connect PA 147 and US 15/11, enhancing access for trucking.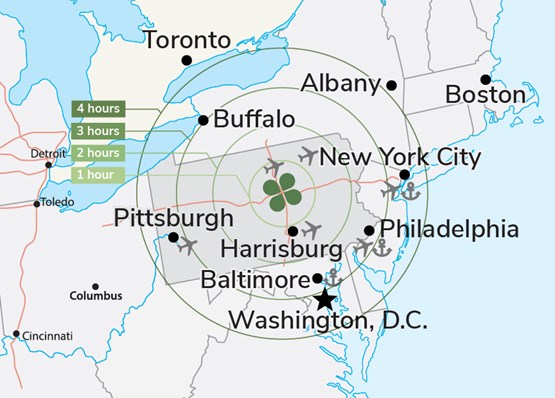 Air
Air freight is available from seven locations in and around central Pennsylvania making the area a desirable location for air cargo logistics as well as travel.
Harrisburg International Airport, Harrisburg, PA
Penn Valley Airport, Selinsgrove, PA
Philadelphia International Airport, Philadelphia, PA
University Park Airport, State College, PA
Wilkes Barre-Scranton International Airport, Wilkes-Barre, PA
Williamsport Regional Airport, Williamsport, PA
Lehigh Valley International Airport, Allentown, PA
Shipping
Central Pennsylvania is three hours or less from these major east coast ports:
The Port of New York & New Jersey
Port of Philadelphia
Port of Baltimore
Port of Erie
And the region is just a day's drive to the Port of Virginia.
Rail
Efficient, safe and versatile, rail service is a vital part of a complete transportation logistics plan and a key element of most manufacturing efforts. Central Pennsylvania has access to major railways and short-line service.
Norfolk Southern Railway, a subsidiary of Norfolk Southern Corporation, one of the nation's premier transportation companies, serves Northcentral Pennsylvania. It delivers to every major container port in the eastern United States and provides numerous connections to other rail carriers.
Canadian Pacific Railway offers transportation services and supply chain expertise with access to major ports and key markets. The railroad serves numerous industries, including automotive, coal, energy, and much more.
Railroads, like the Lycoming Valley Railroad and North Shore Railroad, serve various commercial needs, such as industrial parks and the Marcellus Shale gas industry.