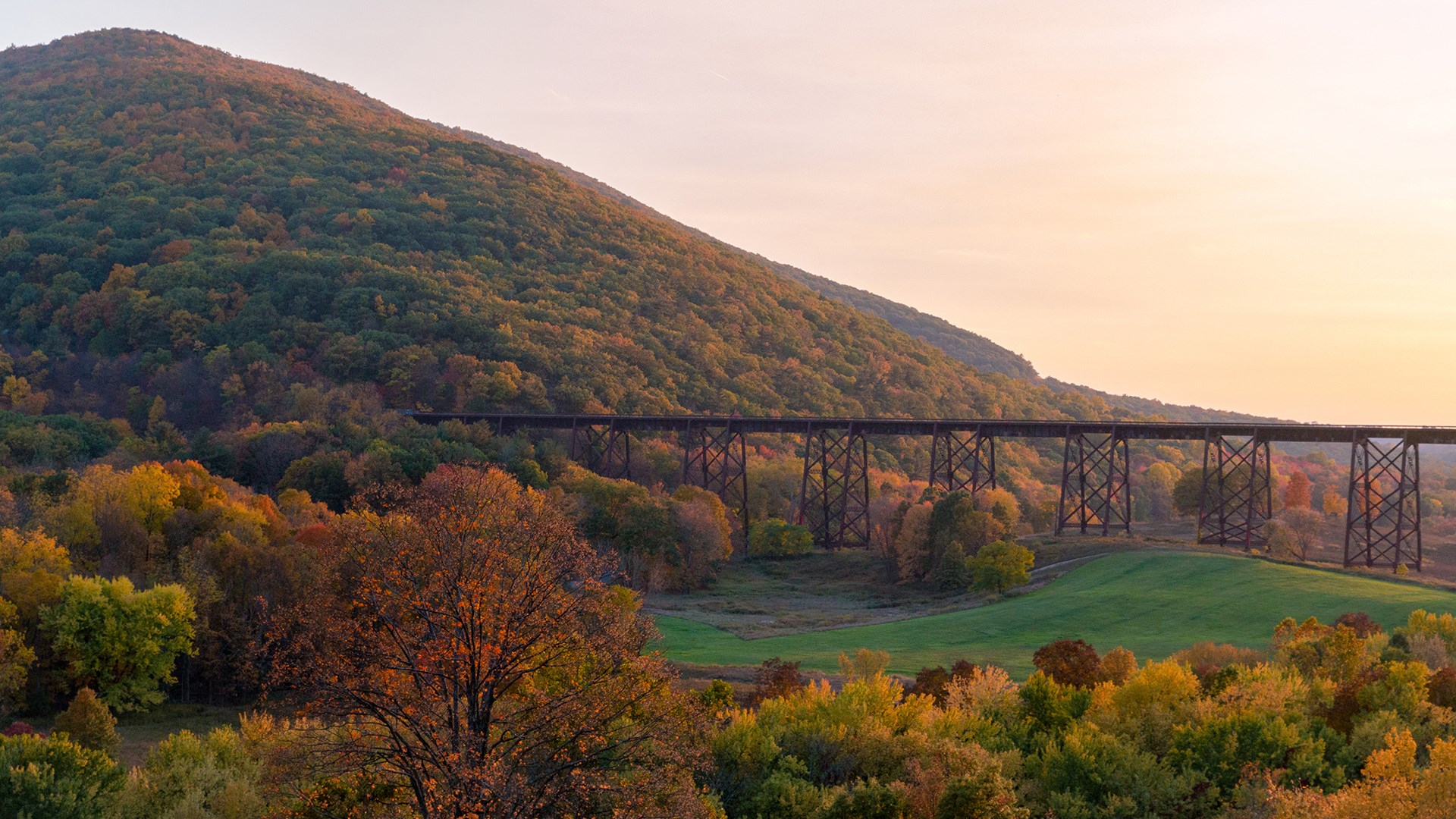 Northcentral Pennsylvania Accessible, Affordable, Available
Northcentral Pennsylvania currently presents the single best opportunity for new construction, warehousing, logistics and manufacturing close to major East Coast markets and ports.
Its location and infrastructure provide a perfect base for same-day access to 60% of the population of North America and the major world ports along the Eastern Seaboard. But the region's real point of difference goes beyond its amazing accessibility: Unlike East Central PA, Northcentral Pennsylvania has abundant and affordable land and a ready workforce.
Available, Affordable Land
Shipping, warehousing, and manufacturing require large swaths of land. Eastern and East-central PA are becoming overcrowded, and what little land is left there is going at a premium. Northcentral Pennsylvania has wide-open spaces that are affordable, and available now, and there is room and incentive to grow for decades to come.
Available, Affordable Labor
The workforce in Northcentral Pennsylvania is experienced in transportation, manufacturing, construction, and trades. The area itself attracts families looking for a quiet, safe place to raise children, enjoy nature, and enjoy family time. Activities like local sports, Little League©, hiking, and enjoyment of the forests and river keep this dedicated workforce rooted in a beautiful place they're proud to call home.
Affordable Access
The lower cost and availability of both land and labor give Northcentral Pennsylvania an edge over neighboring regions that are currently experiencing higher costs along with land and labor shortages. Compared with the Lehigh Valley, there is no discernable difference in delivery time from Northcentral Pennsylvania, and there are only advantages in the cost of doing business from here.